Get Financed Today! (888) 356-7965
Is challenged credit holding you back? Can't get a quality vehicle? No Problem!
At Hendrick CDJR Hoover we can help & you can ride today!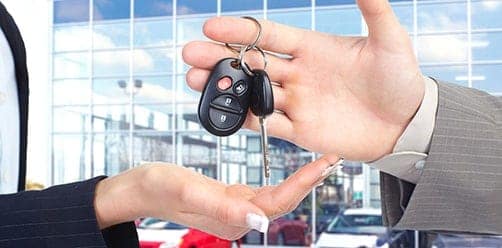 No Credit?
We Can Help!

Bad Credit?
We Can Help!

Bankruptcy?
We Can Help!

Repossession?
We Can Help!

Divorce?
We Can Help!

Foreclosure?
We Can Help!

OR CALL (888) 356-7965 NOW TO SPEAK TO OUR CREDIT EXPERTS
The Hendrick CDJR Hoover finance department offers available Bad Credit programs that our customers in Birmingham, and throughout the state of Alabama, have access to and can take advantage of. We understand that not everyone has what would be considered an ideal financial situation, and we do everything in our power to ensure that all of our customers have access to the vehicle that they are wanting. No matter what your credit history looks like, the financing experts at Hendrick CDJR Hoover are here to help you get approved today!
Come by 1624 Montgomery Highway in Birmingham to speak directly with a Hendrick CDJR Hoover finance expert, or you can call (855) 897-4389 to speak to a representative by phone. We also offer a convenient online financing application that you can fill out for possible instant approval, and it can be filled out from the comfort and convenience of your own home. Let the Hendrick CDJR Hoover finance department work to get you approved for the vehicle you've been wanting, and you might find yourself driving home in the car of your dreams today!