Custom Jeep and Ram Trucks in Birmingham, AL
A new custom Jeep or Ram truck from Hendrick Chrysler Dodge Jeep Ram Hoover in Birmingham will definitely help you stand out in any Alabama crowd. Completely unique and built to the exact specifications of our customers, these innovative vehicles allow owners to cruise the streets of Birmingham in a vehicle that they can truly call their own. Come by and speak with any one of our customization experts about creating a new Jeep or Ram truck that embodies your sense of style, and bring an entirely new look the to roads and highways of Birmingham, AL.
Going Commando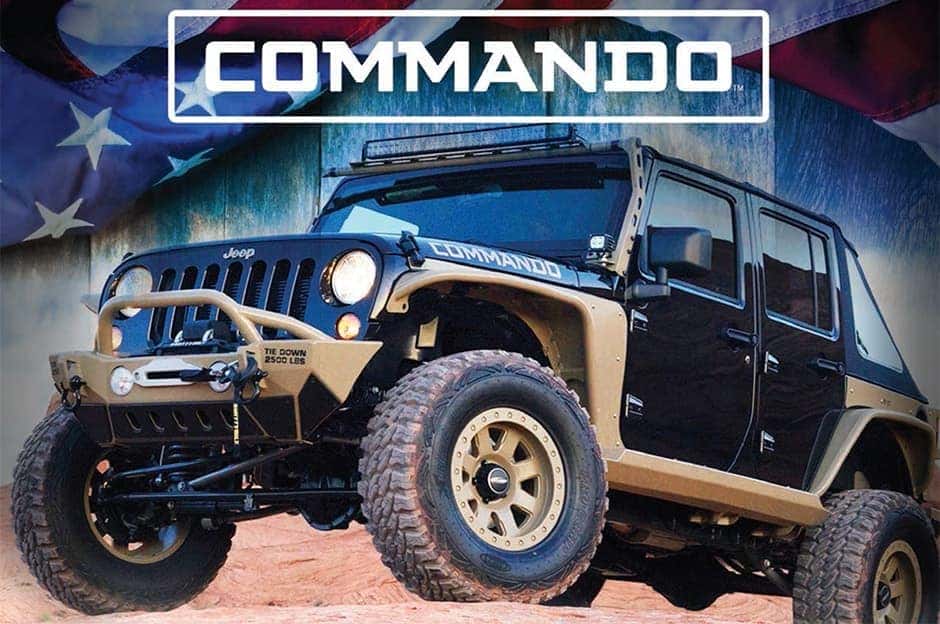 Channeling the modern day warfighter through unprecedented versatility is the foundation on which custom Jeep Commando's at Hendrick Chrysler Dodge Jeep Ram Hoover are built. These completely custom and unique Commando models provide an innovative tool in ultralight mobility that can perform across the widest range of Birmingham, Alabama missions. With their surprisingly low cost, custom Jeep Commando's provide a safe and capable solution on a variety of Alabama terrains and environments, adaptable to application by those out front while also maintaining efficiency in operation and sustainment.
Manufactured right here in the United States, these Jeep Wrangler's become a Commando once they arrive at Hendrick Dynamics in North Carolina. Delivering agile strength to even the most demanding owners, Hendrick Commando models make for the ideal vehicle option when you're wanting to see everything the outdoors of Birmingham, Alabama have to offer.

Exhibiting distinct characteristics of its military contemporary, the custom Jeep Commando's built at Hendrick Dynamics feature an ultra-aggressive design, impressive exterior styling, and versatile technology features. Jeep Commando is distinguished by its affordability, safety, and versatility. They use JP-8 and all diesel fuels and have been validated for cross-country mobility.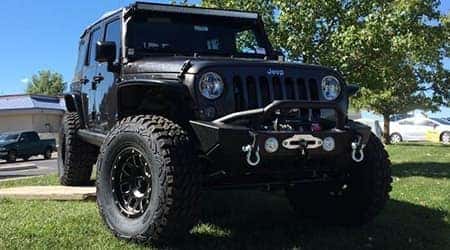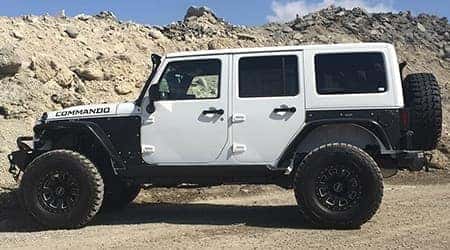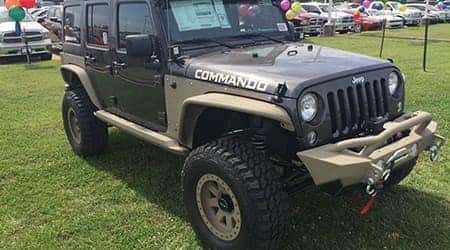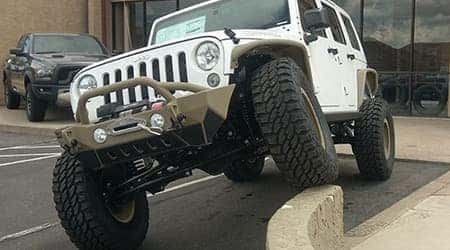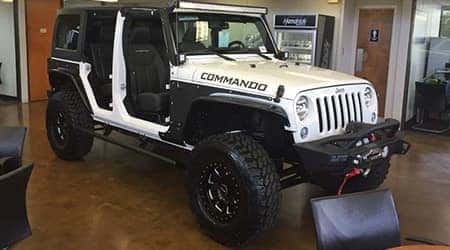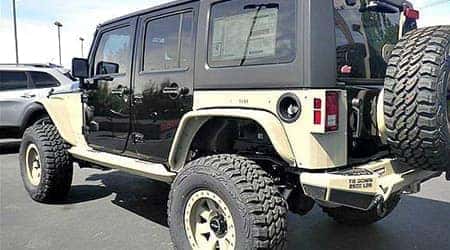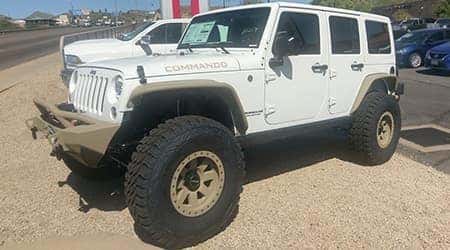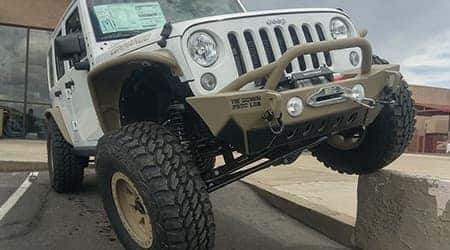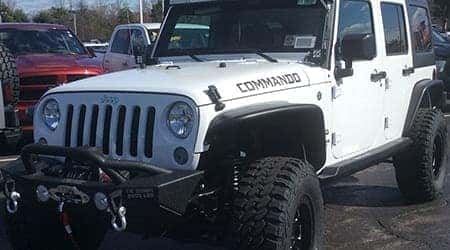 Hendrick Chrysler Dodge Jeep Ram Hoover serves customers from Birmingham, Bessemer, Vestavia Hills, Hoover and all of the surrounding communities, helping them find the new custom Jeep or Ram truck that can meet all of their needs. We take pride in the exceptional level of service that our sales team is known for providing, and we work hard to ensure that each person that enters our dealership leaves satisfied. When you're ready to purchase your new custom Jeep or Ram truck, come by and speak with the friendly and knowledgeable sales personnel at Hoover CDJR near Birmingham, AL.